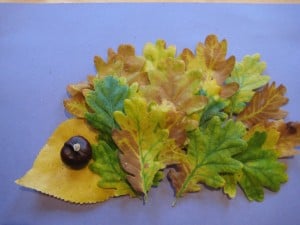 The nights are drawing in and there's a definite nip in the air but children still benefit so much from time playing outdoors. An autumn walk is one of our favourite free family activities so why not wrap up warm, head out and try one of these fun ideas.
Colour Treasure Hunting – Challenge the kids too see how many different coloured leaves they can find. Collect some in a bag to take home and make a beautiful autumn leaf collage.
Shape Searching – Take a moment to look closely at the leaves and notice they all have different shapes. Can the children find a sequence of leaves with one bump, two bumps, three bumps…? Who can find a leaf with the most bumps to its shape? Who can find the biggest leaf? The smallest one?
Explore Textures - pack some paper and wax crayons in the buggy and head off to collect some textures. Using the flat side of the crayons make some wax rubbings of leaves and tree trunks.
Gather materials – Give each child a little bag to collect up fallen leaves, seeds, twigs and fir cones. Bring the treasure home and use it to create a fairy garden, some woodland creatures or even a puppet.
Autumn bingo – An autumn scavenger hunt is easy to put together and can introduce children to lots of different elements of the season.
This post is sponsored by Pizza Hut who are also offering some free family fun this autumn with their Kids Eat Free promotion which has now been extended until January 9 2011. For every adult main course or adult lunchtime buffet purchased, an accompanying child can choose from either a FREE 2 course kids meal (includes a drink) or a FREE kids lunchtime buffet (includes pizza, pasta and salad). 'Find more details about the offer at http://bit.ly/a1DhgJ