I'm working with BritMums and British Gas on a campaign to help educate about energy conservation. Here are my five top tips for green kids, to help families save energy – starting when kids are young to encourage lifelong habits.
Five tips for green kids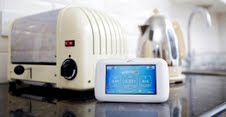 :: Challenge the kids. Get the kids involved in saving energy at home with a Lights Off Challenge. Target them to turn off any lights left on around the home in empty rooms and award a treat when they reach ten or twenty switch-offs. Installing a Smart Meter makes it even easier to spot how much electricity and money you're using when you leave lights on or forget to unplug your phone charger –  great motivation to think of ways to reduce it.
:: Organise an energy-saving treasure hunt. Send the kids on a hunt to find any appliances left on stand-by so you can switch them off and save energy and money.
:: Monitor the kettle. Get the kids to help you measure out the water you use to fill your kettle. Why spend energy boiling up a full one when you only need a cup?


:: Get kids gardening. Food grown in your own back garden comes with no unnecessary packaging and no energy spent transporting it from miles away. Making quirky eco planters or setting up a wormery are great ways to involve kids in fun recycling projects

:: Give new life to your junk. Our free e-book Glorious Junk! is packed full of ideas for transforming household waste into things to play with.  And find out if there's a Scrapstore near you for great recycled craft supplies.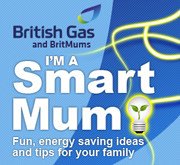 I'm participating in the British Gas Smart Meter campaign. Smart meters work with an in-home display to show how much energy you're using in pounds and pence. You can see how much you're spending by leaving your phone charger plugged in all the time, or the heating on at night. And when you can really see how much you're using, you can start to make small changes to become more efficient. Smart Meters automatically send British Gas readings so they represent the end of estimated bills! British Gas is committed to install 1.5 million smart meters by the end of 2012. 
:: sponsored post