100 kids literacy and language activities
Our approach to literacy and language activities is through play-based, multi-sensory learning.
While children are having fun and thinking creatively, they are learning about spelling, reading, writing and language development.
Below you will find our index of language arts, organised into topics, themes and seasons.  Click through on the links to find 'hands-on, brain-on' activities that focus on the fun of learning.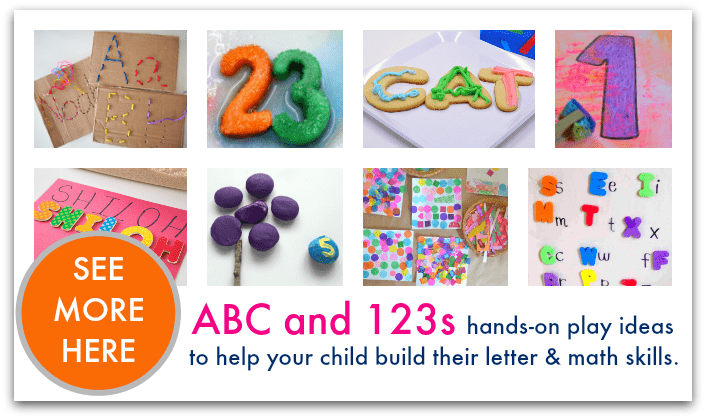 ABCs and 123s : fun learning activities for letters and math
All our favourite literacy  activities, all in one place :: download our ABCs and 123s guide here. 

Make Your Make : 30 projects that promote a love of writing, self-confidence and compassion
Help your child to make their mark with these wonderful projects that help develop a love of writing, creative storytelling, self-confidence and compassion – along with six sets of bonus printables.
Alphabet Games
The Best Alphabet Books for Children
Spring Sorting Games for Letters and Words
Rainbow Themed Literacy Activities
Alphabet Letter Sorting with Monsters
Rainbow Letter Sorting Alphabetical Order
Magnetic Alphabet I-Spy Bottle
Sticky Alphabet Upper and Lower Case Letters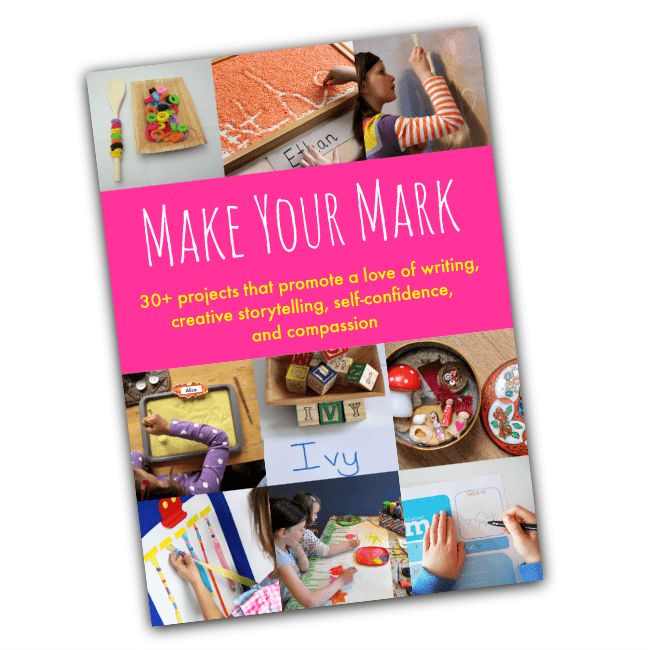 Mark Making and Writing Skills
Rainbow Themed Literacy Activities
How to Make Colored Salt for Salt Trays
Toddler Reading and Writing Activities
Storytelling :: through Art, Puppets and Play
Gingerbread Man Storytelling with Play Dough
Rama and Sita Puppets :: Diwali Storytelling
The Very Hungry Caterpillar Activities
Learn to Read with Speech Bubbles

How to Learn Spelling and Sight Words
Gross Motor Games for Sight Words
Spring Sorting Games for Letters and Words
Rainbow Themed Literacy Activities
Rainbow Words to Learn Spelling
Creative Writing for Kids
Rainbow Journal Free Printable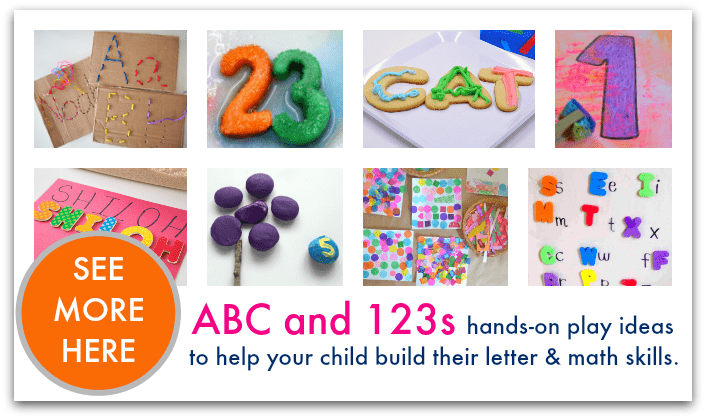 Learn to Read and Write through Play
Treasure Hunt with Free Printables
Learn to Read with Speech Bubbles
Using Maps for Reading and Writing
Language Development through Play
Baby and Toddler Discovery Baskets
Gingerbread Man Storytelling with Play Dough
Learn to Read with Speech Bubbles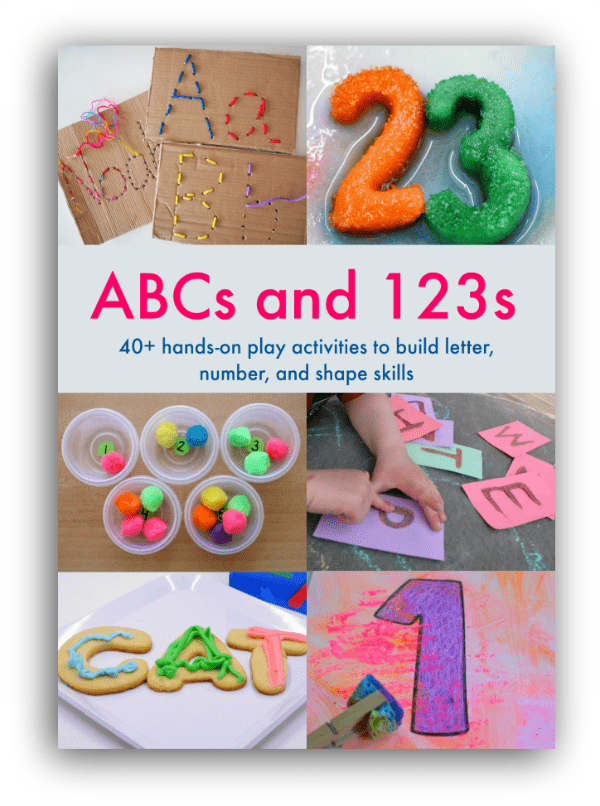 Spring, Easter and Summer Activities
Garden Picnic DIY Spelling Board Game
Spring Sorting Games for Letters and Words
Outdoor Book Nooks and Books about Nature
The Very Hungry Caterpillar Activities
Autumn, Halloween and Thanksgiving Activities
Autumn Letter Games with Leaves
Ginger and Cinnamon Salt Tray to Learn Spelling
Pumpkin House Storytelling Play
'I Am Thankful For…' Printable

Winter and Christmas Activities
Father Christmas Printable Puppets for Storytelling
New Year Resolutions Word of the Year
St. Patrick's Day Activities
Rainbow Themed Literacy Activities
Rainbow Words to Learn Spelling
Diwali Activities
Rama and Sita Puppets :: Diwali Storytelling